Careers – The Guide 2018 ii
Moonstone Careers Guide
A step-by-step guide for purchasing career packages and listing careers on careers.moonstone.co.za
1
Click on Advertise Your
Placement in the right sidebar..
2
Decide on the listing package that best suit your needs and click on Add To Cart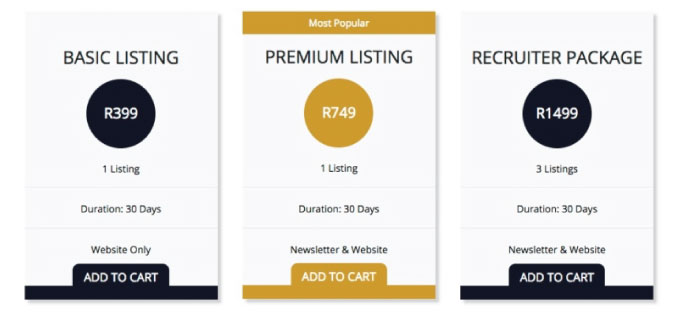 3
Review your selection and click on Proceed To Checkout

4
Complete your billing details on the Checkout page, select a payment method and click on Place Order

5
We will notify you by email once your payment has cleared and you may proceed with your listing.

6
You will receive an email with your account username and password.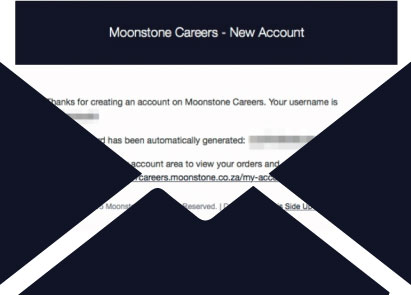 7
Once logged in, you can proceed to the Careers Dashboard to place your listing
8
Your available careers listing/s will only show once payment has cleared. Click on Listing Detail
9
Complete the fields, upload your logo (130px by 72px) and click on Preview and then Submit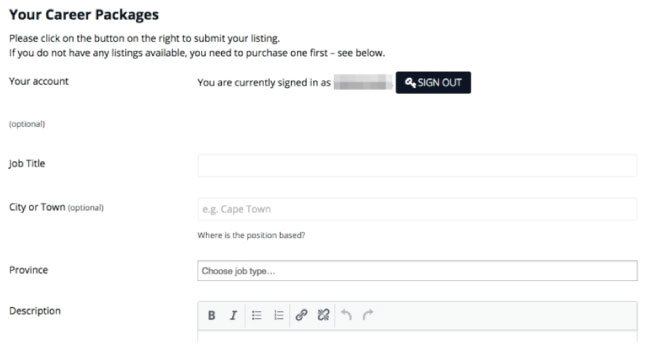 10
Your listing will be live once we reviewed and approved it.